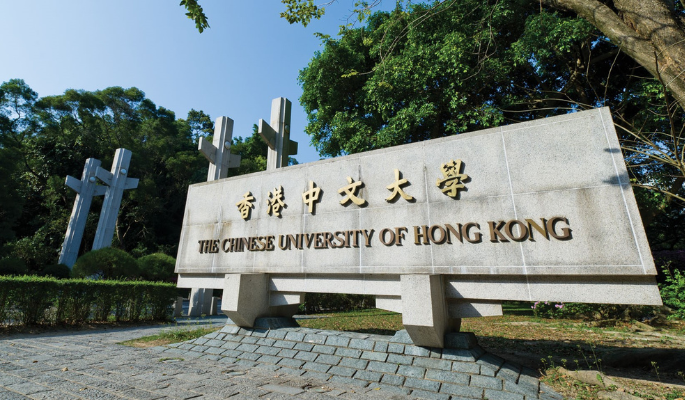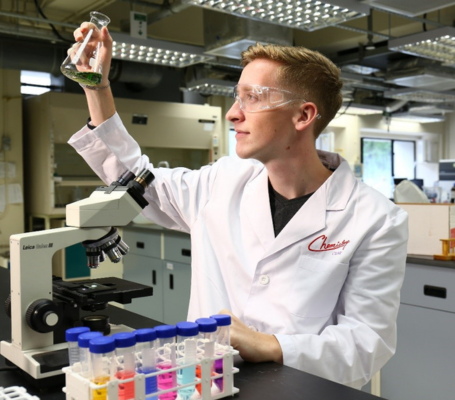 Overview
Currently ranked 47th in the world and 6th in Asia, The Chinese University of Hong Kong (CUHK) is a highly esteemed, forward-looking comprehensive research university recognised for its excellence both regionally and globally. We aim to cultivate quality higher-degree graduates who can serve the increasingly sophisticated needs of society and contribute to the pool of human knowledge through top-quality research. We have a unique college system and a 138.4-hectare scenic campus. Today, the University is truly multicultural, with faculty and students from across the globe. There are currently over 14,000 postgraduate students, of whom a substantial proportion are non-local students.
To achieve our mission of accumulating and creating knowledge in different disciplines, we offer over 220 programmes leading to doctoral, research and taught master's degrees and postgraduate diplomas in eight Faculties: Arts, Business Administration, Education, Engineering, Law, Medicine, Science and Social Science. Postgraduate Studentships are available for full-time research students. [More about postgraduate programmes]
Teaching & Learning
Taking pride in its culture of teaching quality, CUHK attaches great importance to teaching and learning, so that students can benefit from an education of the highest possible quality. With the supervision and inspiration of our diligent world-class scholars who excel in their professional fields, our students can gain both the knowledge, wisdom and skillsets required to build up further success in life. Intense training on critical analysis and diversified resources help CUHK students stand out from the rest and equip them to make significant contributions and impacts to society. [More about teaching & learning]
Research Excellence
CUHK aims to consolidate its position as a centre of excellence for cutting-edge, interdisciplinary research with a global impact and seeks to optimise opportunities and make significant contributions to society by translating research findings into practical applications. We take pride in our research excellence that out of 32 research projects funded by the University Grants Committee (UGC) of Hong Kong, 11 projects are led by researchers at CUHK. Our current research strengths lie in the following four major research areas:
China: Tradition and Modernity
Innovative Biomedicine
Information and Automation Technology
Environment and Sustainability

Besides, the University has established five State Key Laboratories, six InnoHK Centres and an array of ~300 research institutes and research centres to carry out diverse interdisciplinary research of the highest quality. Combining expertise from CUHK and leveraging partnership with prestigious global universities, these research units position CUHK and Hong Kong as global powerhouses of innovation that connect the world with the rapidly emerging research and innovation ecosystem of the Guangdong–HongKong–Macao Greater Bay Area.
Facilities and Resources
CUHK's diverse facilities and resources are designed to make learning and academic research smooth, invigorating and pleasurable. They also facilitate students' artistic to athletic pursuits and add extra dimensions to campus life. At CUHK, students can enjoy the convenience of the urban centre without the hassle. [More about campus life]
Contact Us
CUHK Graduate School
(852) 3946 8976

7/F, Yasumoto International Academic Park
The Chinese University of Hong Kong
Shatin, Hong Kong